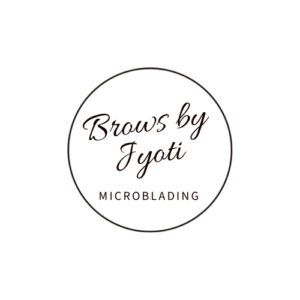 Let it be unique for yourself and yet identifiable for others
Microblading is a process where fine lines are scratched into the surface of your skin, and pigment is gently embedded. It is performed by inserting cosmetic pigments into the dermis layer of your skin. The fine strokes accurately replicate hair (as in your existing brow).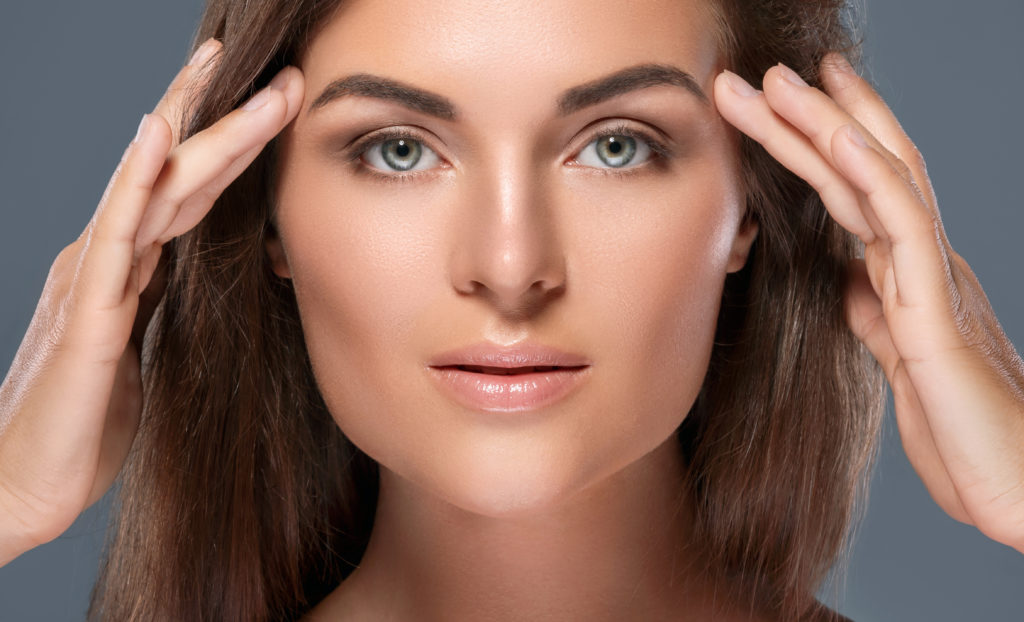 All our pigments and equipment are sterilized for cosmetic use and the ingredients used have been approved by the FDA. We do not use products that have not met safety standards, including those that contain "vegetable dyes" which are unstable and may change color after time. In addition, the tools which are meant for single-use is discarded properly after the treatment. Our permanent makeup artists are highly trained and licensed professionals.
How long do the results last?
Microblading of the eyebrows can last from 6 to 18 months, depending on a variety of factors such as color of pigment, skin type, after-care, and your lifestyle. Occasional touch-ups are beneficial to keep the result refreshed and also to increase the longevity of Microblading. Aftercare instructions are provided to the customers after each procedure.
Thanks to the FDA approving numbing creams that we use, the pain during the Microblading process is nominal. To put it simply – on a scale of 1 to 10 with '1' being no uncomfortable pain and '10' being very painful, clients usually experience a pain between the range of 2 and 3. Most of the customers say the pain is almost similar to first-time eyebrows threading.
What Happens During The Treatment?
After ensuring that all the equipment used during the procedure are sterilized, the makeup artist will create your brow by hand, strand by strand. She will gently apply numbing cream that will stay on for about 20 minutes, and with the help of a special tool, small, hair-shaped incisions are made on the skin underneath the brow – which is what is known as Microblading. The shallow cuts are filled with FDA approved pharmaceutical pigments, to match and darken the arches. The treatment takes about two hours, which includes the time required to assess the progress after each step on the way.
What Happens Before The Microblading?
Our makeup artist will analyze your brows, and the desired shape is drawn on with a specialized pencil. She will draw each strand to create a symmetrical, natural-looking brow that is suitable for your bone structure. This will give you the opportunity to see how the new brows will look on your face. Once you are satisfied with the shape and thickness as shown in the design, she will consult with you on your desired color. We mix and match the hue to ensure we get a shade that is closest to your natural hair color. She will also discuss the procedure, the after-care process, the time it takes the skin to heal, and how to ensure the best results. Consultations are offered to you at no cost.
What Is the Recovery Time?
The brow will take about one week to fully heal and the brow will appear darker right after the procedure but it will soften in color by up to 40-50% during the healing period. It is advised to carefully follow the after-care procedures as suggested by your makeup artist.
What Is the Touch Up Session?
The Touch-up Session, performed within 8 weeks of the initial treatment, is extremely important to ensure perfect results. During this session our technician will set the shape and color, and make any small adjustments if needed. The cost of this session is included in the original price (valid within 8 weeks only.)
I Am Planning To Have Brow Implants In Addition To Microblading, When Should I Do This?
Please do the brow implants first, and then Microblading treatment. This will help us perfect the brow shape for you.
Pre - Procedural Considerations
For your safety we want to hightly recommend paying attention to the following safety measure before making an appointment
Pre - Procedural Questions
Should I Do Botox Before Or After Microblading?
If you need to do Botox, we suggest you do it after Microblading.  This way your physician will be able to determine where to place Botox injections without altering the brow position. Should you decide to cease Botox treatments, brows will settle at original balanced position.
Is it ok To Have A Chemical Peel Or Laser Treatment Before Microblading?
No. You should avoid chemical peels or laser treatments at least four weeks before Microblading because these treatments can make your skin thinner and more sensitive, resulting in more bleeding that can affect the color retention.  Please wait for at least four weeks after Microblading before doing chemical peels and laser treatments to allow your brows to fully heal.
Should I Tint My Eyebrows Before Microblading?
This is not necessary because your brow will be darker than usual immediately after the treatment.
Should I Color My Hair Before Microblading?
Yes. This will help us to match your brow to your hair color.  However, it is important that you let our technician know your original / true hair color. This information and the tone of your skin, will help her to determine the brow color that is the best match.
Should I Shape My Brows Before Microblading?
This is not necessary because brow shaping is part of our treatment.  However, when you go for brow shaping maintenance after Microblading, request the technician that she follow your existing brow shape.
Can I Have A Facial Before Microblading?
We suggest you avoid facials at least two weeks before Microblading.  The reason is: some intensive facial treatments can make your skin thinner and more sensitive, which results in more bleeding that can affect your brow color retention.  Also, please wait two weeks after Microblading before doing facials, in order to allow the brows to fully heal.
Can I Go Tanning Before Microblading?
Yes you can, but please let your makeup artist know your original / true skin color (e.g. show them a previously taken picture of your skin, or patch of skin that is not tanned), as she will need this information to create the color that is the best match, and ensure that the results look natural after your tan fades away.
Appointments must be made at least 2 days in advance.
A deposit of $100 is required at the time of making an appointment. This deposit will be adjusted in the Microblading cost after the procedure.
The deposit is non-refundable if the appointment is cancelled with a notice of less than 24 hrs.
Appointments can be made in person, by phone or by email.
Our Statement of Quality Service
MayaThreading's Microblading services by Jyoti was built on the premise that high-quality microblading services should be available in a clean, beautifully designed salon at affordable prices. It is a family owned salon, so we invite you to come and be part of our family. It is truly our honor and privilege to have you as our guest. It is our desire to provide you with the highest quality service. We love to see our clients leave with a smile.
Please feel free to browse our site fully to get familiar with our other services to fully benefit from our services. So the next time you are thinking "Where can i get my eyebrow threading, facial, lash lift, etc." Think of us and follow and like us on facebook and instagram.
To view the many 'Before and After' pics of some of our satisfied customers who did Microblading at our salon please visit our Instagram by clicking the icon.

Promotional Price:
$450 (Cash) or $475 (Credit Card)
(THE ABOVE PRICE INCLUDES 1ST TOUCH UP WITHIN 8 WEEKS)
Open 10:30am - 8pm seven days a week.
If you are 60+ years of age: we do not recommend Microblading as the skin will be too thin to perform this procedure safely.
Customers with oily skin: You may need 2 sessions.
Customers with previous brow tattoos: Please visit us for an in-person consultation/evaluation before making an appointment.